Dinner & Onsen for Day Tripper
This is a day trip plan that allows you to enjoy our signature Kaiseki cuisine in your room and take a bath in our in-house bath.
You can choose to stay in a room without a bath or a room with a private bath.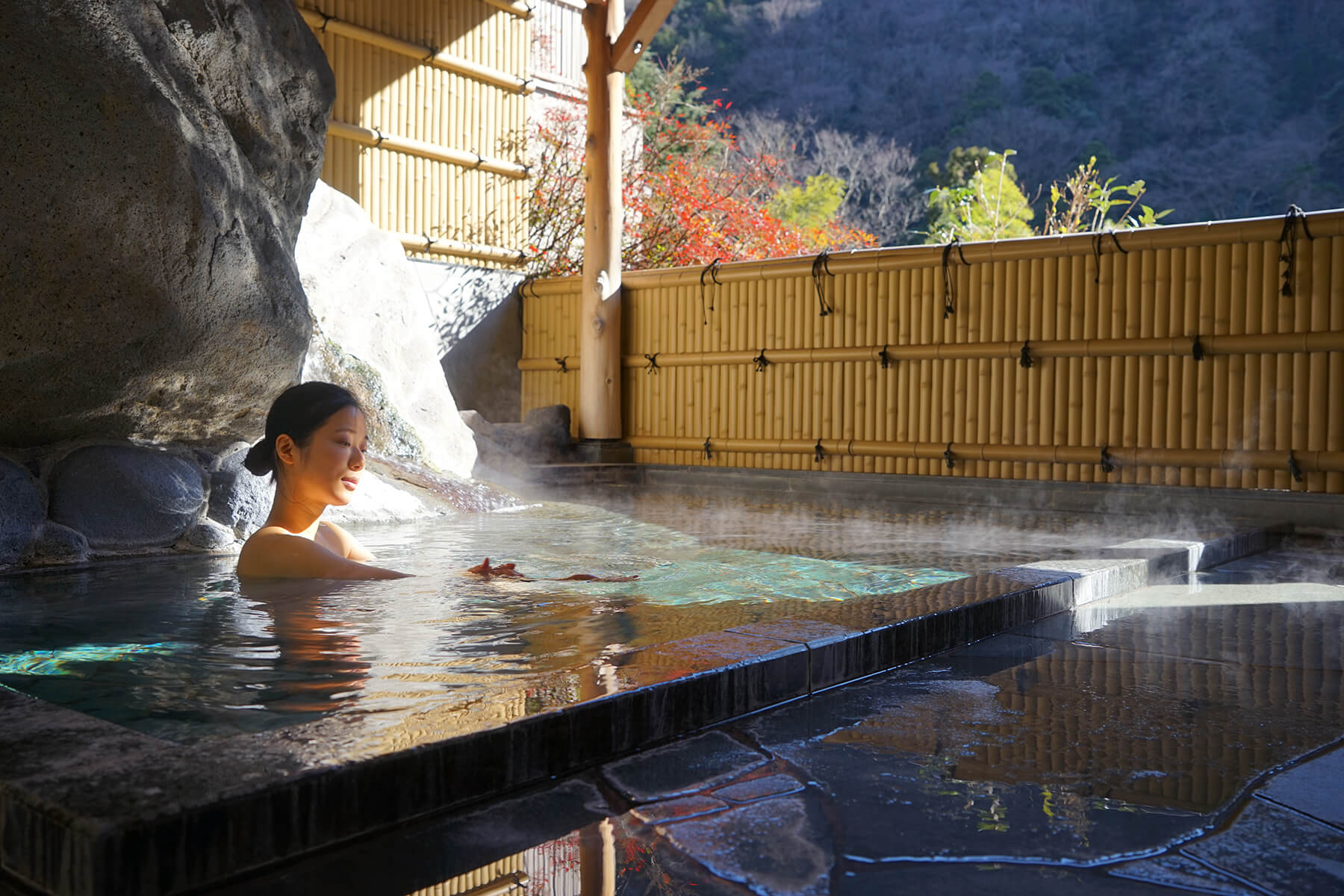 < Dinner fee for Day Tripper >
rooms without bath
16,500 yen (tax included) ~
Open-air bath room
70% of the room rate (tax included)

< Usage time >
Check-in time: 15:00 - Check-out time: 21:00
Dinner will be served from 18:00.

< Day Trip Plan exclusion date >
Holiday · Before holiday · Spring break (3/1 ~ 4/5)
GW (4/28 ~ 5/5) · Summer vacation (8/1 ~ 9/7)
Autumn leaves season (11/1 ~ 12/10)
New Year's Holiday (12 / 22-1 / 5)

Reservations must be made at least two days in advance.
Please note that we may not be able to accept your reservation depending on availability.
Please call us for request and details.
Tel.0460-85-5493


< Onsen >
You can enjoy four baths:Iwato no Notenburo, Keikoku no Notenburo, Kajika no Yu, and Take no Yu (two open-air baths).
Please click here to view.