Yamanochaya is a wooden inn built in 1960 along the slope of a mountain.
There are no elevators in the building, so please use the stairs to get around.
We ask that you make a reservation with the understanding that this may cause inconvenience to elderly guests and guests with limited mobility.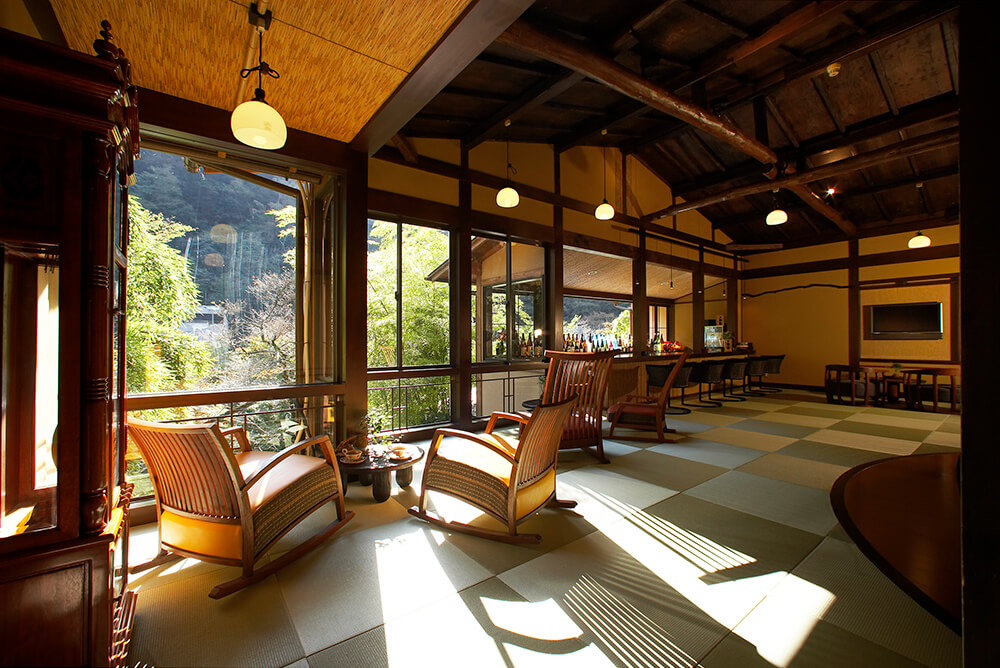 There is a bar lounge where you can enjoy the seasonal mountain views of Hakone through the open glass windows.
Please feel free to enjoy a cold drink after your bath, an after-dinner drink, or a coffee after breakfast.
At the bar counter, which has a motif of a bamboo grove swaying in the breeze, you can enjoy over 80 brands of shochu as well as a variety of other alcoholic beverages.
〈Opening hours〉15:00~23:00(L.O 22:30) / 8:00~10:00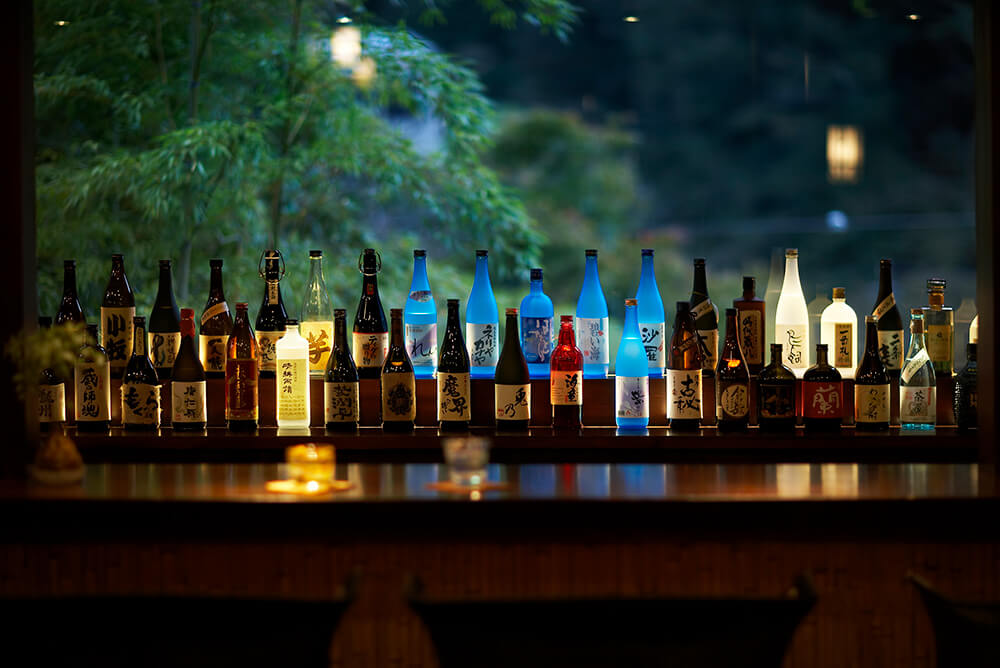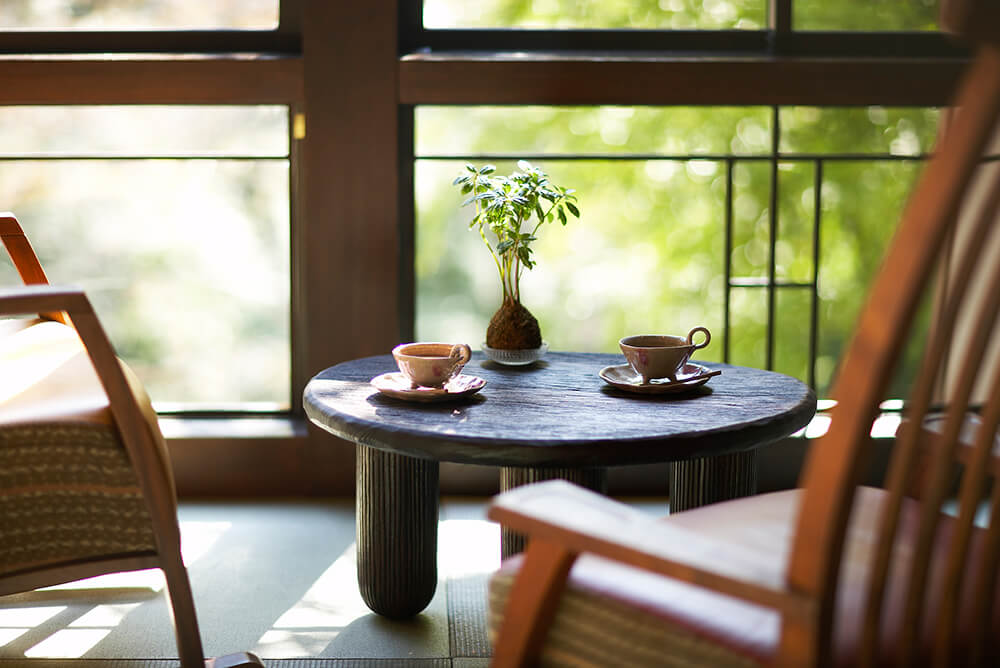 Sixty types of colored yukata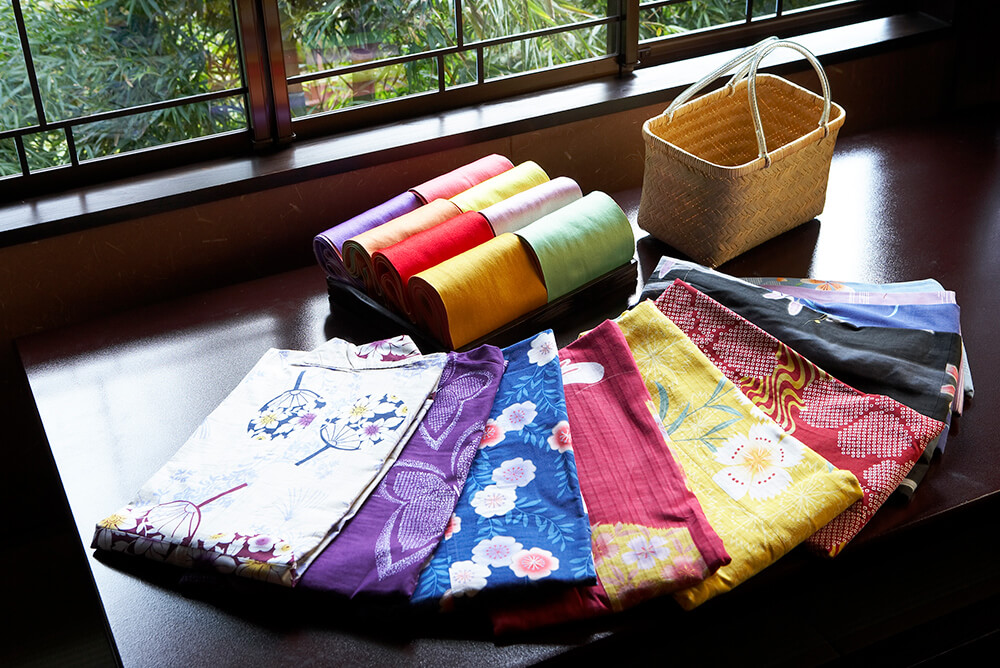 For female guests, brightly colored yukata are available in the lounge.
Please choose your favorite color and pattern and enjoy the Japanese atmosphere.
Please feel free to use our kimono dressing service.
(Charged : 550 yen)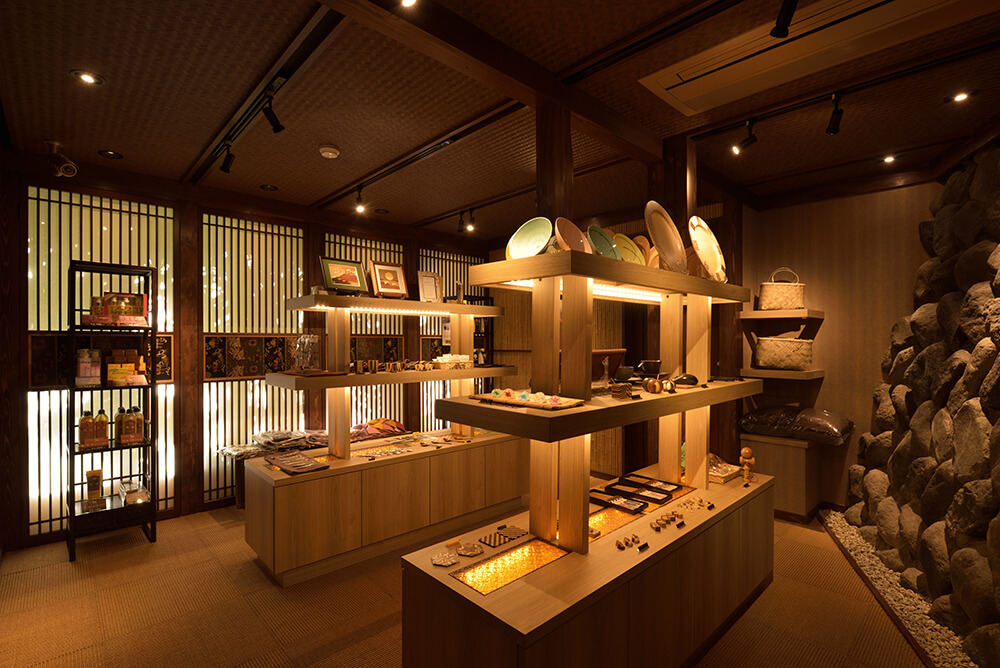 Parquetry teacups and cups, chopstick rests, coasters, and other small items.
Japanese accessories, bamboo woven bags, and artistic vessels.
We have selected items that will make your trip memorable, with a focus on local crafts from Hakone.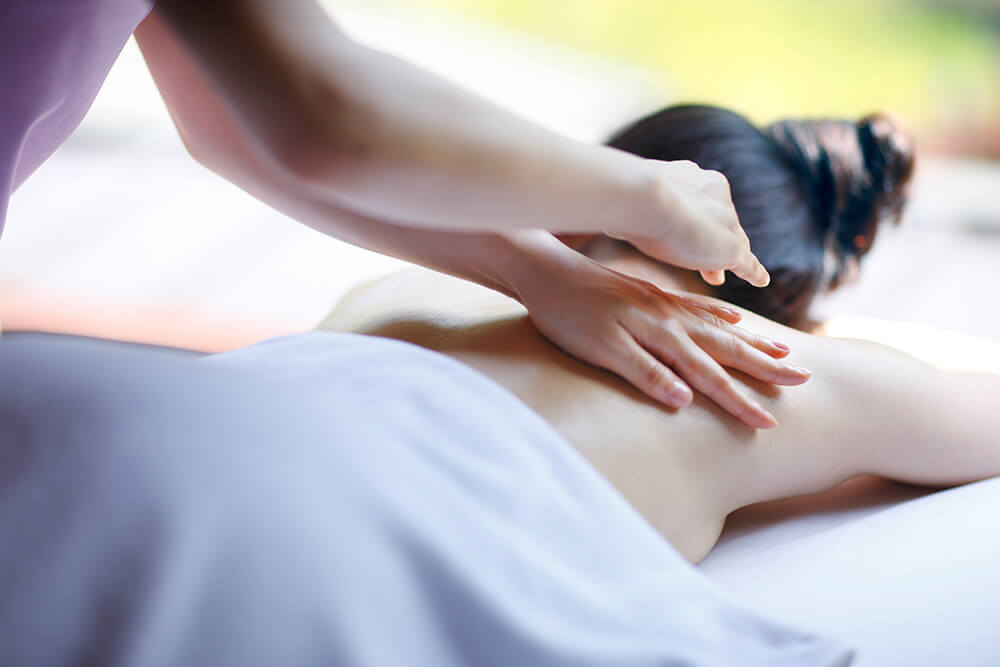 Enjoy the relaxation of an all-hand aroma treatment using organic oils made in England.
Opening hours: 14:00 - 22:30
Terrace (Takekaze) *Temporary name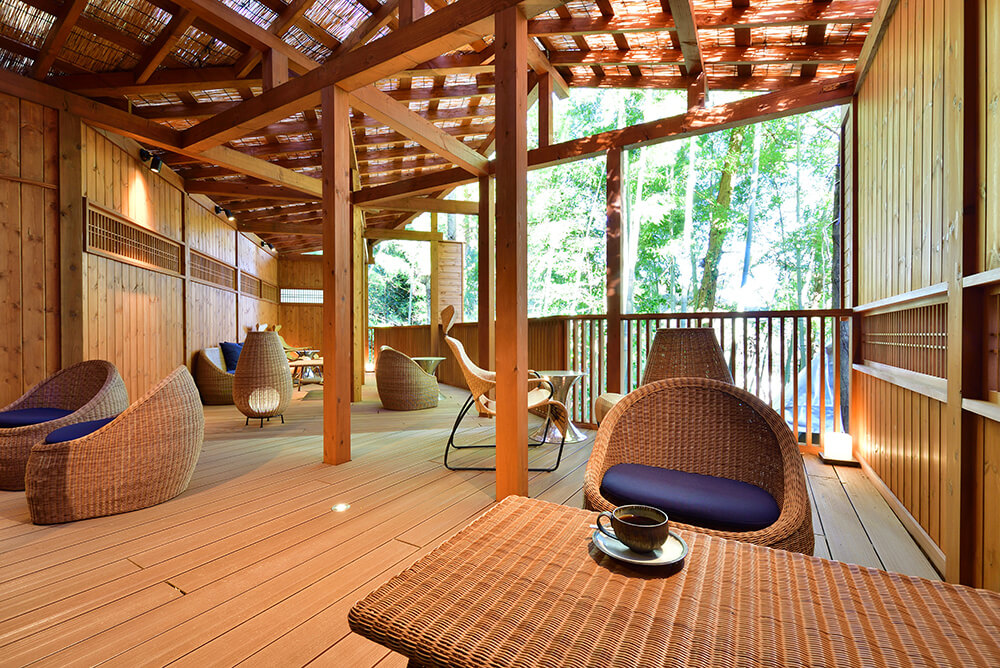 On the open wooden terrace with reclining chairs and sofas, you can enjoy the beautiful bamboo forest swaying in the breeze while listening to the sound of leaves.
You can also order drinks, so please take your time and enjoy the seasonal atmosphere.
Scheduled to open in late July 2021.
Available hours: 15:00 - 18:00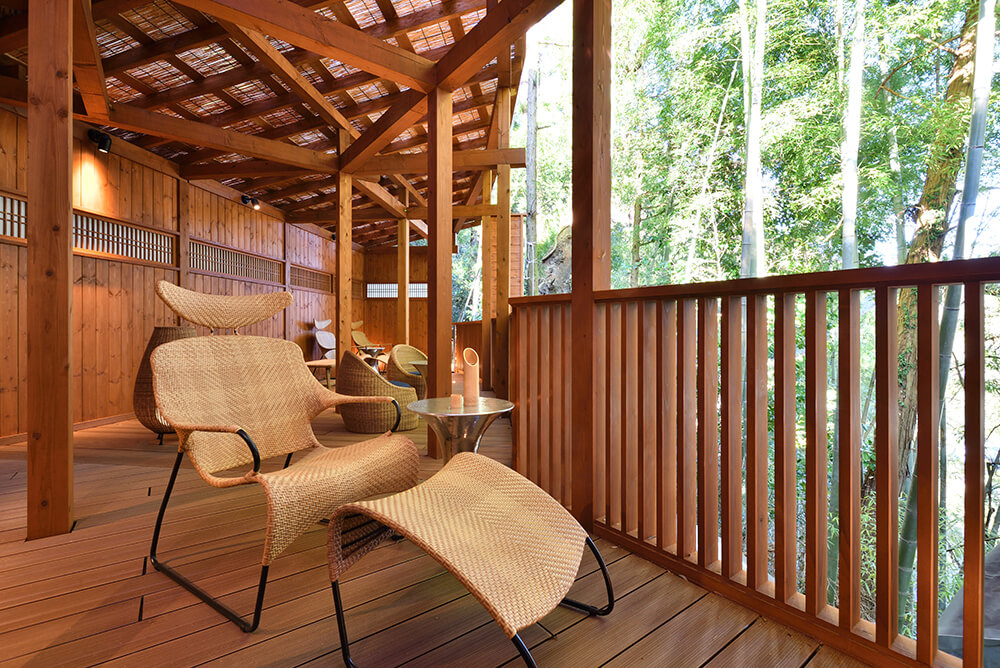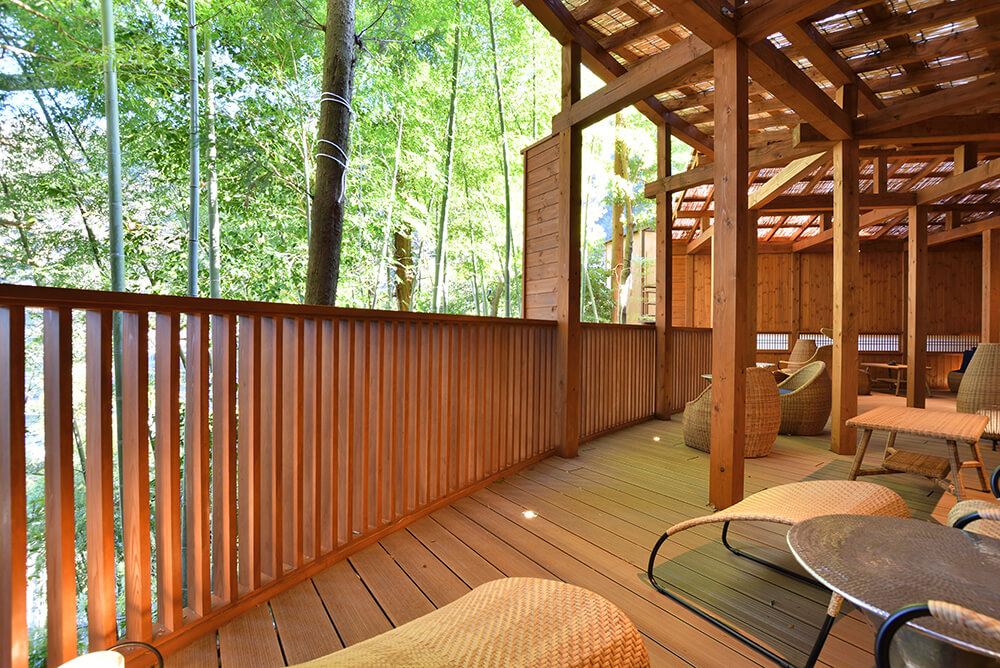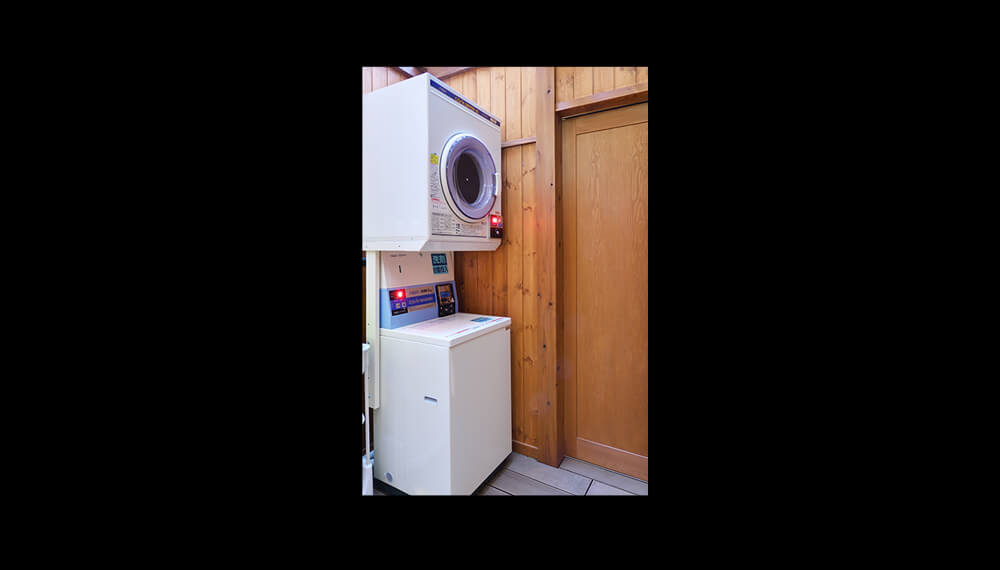 There is a laundry room with a washing machine with dryer for a fee.
Please feel free to use this room when you are staying for consecutive nights.